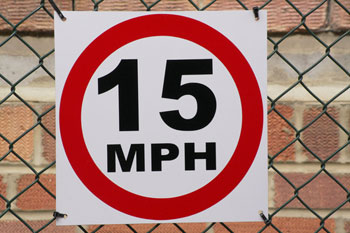 The Square Mile in London is set to become the UK's first area with a 15mph speed limit.
The City of London Corporation has outlined the plans for the new speed limit – which is subject to government approval – as part of its 25-year framework for its first long-term Transport Strategy.
The new strategy aims to reduce motor traffic by 50% by 2044, prioritising the needs of people walking when delivering changes to streets. It will also launch a new cycling network and improve the quality and accessibility of cycle hire facilities.
The UK's first large scale Zero Emission Zone is also being proposed to cover central London.
Alastair Moss, chair of the planning and transportation committee at the City of London Corporation, said: 'We are working tirelessly to support the 513,000 workers that commute to the Square Mile every day, and to deliver the forward-thinking City that Londoners want to see.
'These radical plans will ensure the continued success of not just the City, but wider London and the UK as a leading global business and cultural destination.'