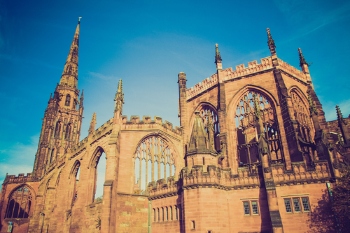 The Government today announced the eight places that have been longlisted for the prestigious UK City of Culture 2025 title.
Delivered by the Department for Digital, Culture, Media and Sport (DCMS) in collaboration with the devolved administrations, the City of Culture title helps often overlooked areas attract investment and visitors.
Following a record 20 bids, the eight longlisted locations are Armagh City, Banbridge and Craigavon, Bradford, Cornwall, County Durham, Derby, Southampton, Stirling and Wrexham County Borough.
Each area was asked to explain how they would use culture to grow their local area and aid recovery after the COVID-19 pandemic. For the first time, this year each longlisted place will receive £40,000 to support the development of their proposals.
'Winning the UK City of Culture competition has a hugely positive impact on an area, driving investment, creating jobs, and highlighting that culture is for everyone, regardless of their background,' said culture secretary Nadine Dorries.
'This year's focus is on levelling up access to culture across the country and making sure there is a legacy that continues for generations to come. I look forward to seeing what this brilliant longlist has in store as they continue in the competition.'
The winner will be announced in spring 2022 and will follow Coventry's tenure as UK City of Culture 2021 to take the lead on culture in the UK in 2025.