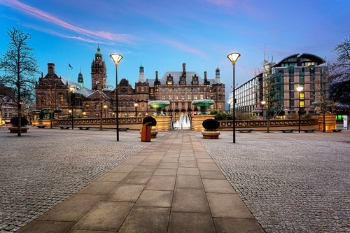 Sheffield City Council has agreed to a major overhaul of how it will take democratic decisions after a referendum on the city's governance last year.
A special meeting of the council on Wednesday voted unanimously to accept proposals which will replace the old 'leader and cabinet' system with a number of cross-party committees.
The local authority asked residents last year, 'How would you like Sheffield City Council to be run?' Nearly 90,000 voted for the option, 'By one or more committees made up of elected councillors,' and around 49,000 voted for the option, 'By a leader who is an elected councillor chosen by a vote of other elected councillors.'
Under the new system, which will come into force in May, there will be eight new policy committees, which will align with the council's service areas and strategic aims.
Deputy leader Cllr Julie Grocutt, who proposed the motion, said: 'Our aim from the start has been to introduce a system that's open, transparent and allows for effective engagement with our communities, residents and businesses across all of the city.'
Cllr Grocutt promised the council would continue to fine-tune the new system, with a review after six months.
'We want to ensure that Sheffielders understand and can engage in local democracy,' she said.
'It's important that we listen to the people of Sheffield, that we focus on getting this committee system right, a system that listens to and works with our citizens. As part of the review we will listen to our communities, partners, stakeholders, staff and councillors.'