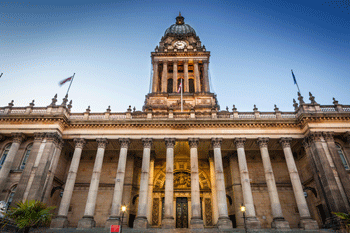 The executive board of Leeds City Council meets next week to consider cutting the workforce by 617 posts amidst a 'stark budget shortfall' due to the costs of COVID-19.
Leader of the council Cllr Judith Blake said the council would continue to talk to the Government to press for more assistance with the additional coronavirus cost pressures.
The overall anticipated workforce cut for 2021-22 is based on proposals approved at the September executive board meeting and those being considered next week. The council has emphasised it will 'make every effort' to avoid any compulsory redundancies.
At next Wednesday's meeting, members will look at how the council proposes to identify further savings to try to meet the £118.8m shortfall estimated for the 2021-22 budget.
This follows the executive board meeting in September, where savings of £32m were already agreed, mainly made up from back office savings, including a £2m reduction to the council's business administration service, as well as savings in IT and through reducing the council's office base.
In setting out what she has called the 'stark' challenge of meeting next year's budget shortfall, Cllr Blake repeated her appeal for more support to be provided by government to meet the costs associated with coronavirus.
She added: 'We have and will continue to do everything possible to ensure that the impact on our staff and the important services that the council provides is kept to an absolute minimum. This includes taking every step to ensure that any reductions in the council's workforce do not include compulsory redundancies, and to protect where possible our vital front-line services.
'But the fact remains that in the current challenging climate of coronavirus and the subsequent huge rise in our budget deficit, this task is becoming greater as every day passes.
'As a prudent, well-run council we have a great record of balancing our budget year on year, despite dwindling budget settlements from government. It is now impossible for us to do this alone given the new additional pressures of coronavirus, and as a matter of urgency further assistance is required nationally to meet the stark budget shortfall that the council faces. We will continue to engage and speak with government to press the case on behalf of the people of Leeds.'
A number of additional initial proposals for services and facilities which the council currently manages have also been put forward. Further proposed measures include a consultation on the closure of two care homes, a reduction in opening hours at Lotherton Hall and Thwaite Mills, the closure of Yeadon Tarn Sailing Centre, a review of opening hours and staffing rotas within Community Hub/library provision across the city, and the closure of Otley (Ellar Ghyll) household waste and recycling centre.
Other proposed measures include carrying out a public consultation with young people regarding proposal on the potential introduction of an annual charge of £3 for Breezecard to cover administrative costs, and the closure of West Leeds Country Park Visitor Centre in Pudsey Park.