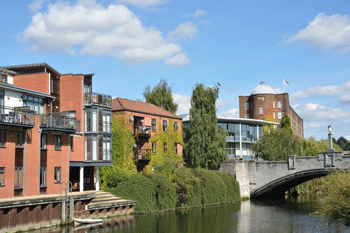 A City Deal has been signed in Greater Norwich, creating 13,000 additional jobs and 3,000 new homes.
As part of the deal, the Government has announced £3.9m of funding for the LEP-wide enterprise and innovation element helping to develop the Norwich Research Park into an international centre of excellence in life sciences.
The deal is the result of a joint bid by New Anglia Local Enterprise Partnership (LEP), Norfolk County Council, Norwich City Council, South Norfolk Council and Broadland District Council.
George Nobbs, leader of Norfolk County Council, said: 'City Deal status will secure early delivery of essential infrastructure, boost skills and confirm Greater Norwich as a centre of enterprise and innovation. It's good news for business, jobs and the future prosperity of Norfolk, and indeed for Suffolk, given Norwich's importance to the regional economy.
'I am confident that the partnership working that has secured the Greater Norwich City Deal will ensure that we make the best of the opportunities that this brings.'