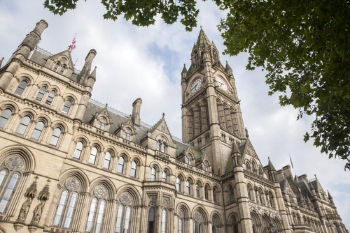 Children's services delivered by Manchester City Council have been rated 'Good' by Ofsted for the first time since the body started inspecting local authority services.
The new Good rating means that services provided by the council to children and young people in Manchester are now amongst the best in the region, with no North West local authorities currently rated 'Outstanding'.
In 2014 the council's children's services were rated 'Inadequate'. Three years later this rating was 'Requires Improvement'.
Inspectors found that services for children in the city have significantly improved since the last inspection, with many areas of service providing consistent practice for most children and their families, including when children first need support, come into care, and leave care.
Cllr Garry Bridges, executive member for children and schools, Manchester City Council, said: 'Our latest rating is a great achievement for the city. I'm pleased that Ofsted recognise the strength of our commitment and the improvements we've made in the services we provide for children, along with the investment we've put in to help us achieve this.'
Ofsted highlighted a number of areas that still required improvement, including the council's understanding of the effects of domestic abuse on children and their parents' lives, and the quality and timeliness of children's written records.
The inspectors also said that further work to recognise and meet the diverse needs of children arising from race, religion, ethnicity and culture was needed, as were further improvements in the practice around the care and protection of disabled children.
Paul Marshall, strategic director for children and education services, Manchester City Council, said: 'The inspection report is a testament to the hard work and dedication of our staff and partners who are committed to building a safe, happy, healthy, and successful future for all children and young people in the city.
'Whilst we welcome the inspection findings and our Good rating we're far from complacent. We know there are things that we still need to improve and are fully sighted on them and are making the improvements we need to at pace.
'We're confident that we're heading in the right direction towards ensuring the very best outcomes for every child in the city and are certain Ofsted will see continued improvements when they next inspect us.'