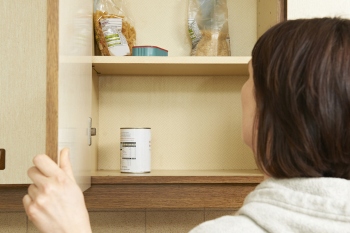 More than seven million people live in households that have been forced to skip meals because they couldn't afford or get access to food, new data has revealed.
The Food Foundation found there has been a 57% increase in the number of households cutting back on food or missing meals altogether in just three months.
The research also shows that during April, 2.4 million adults did not eat for a whole day because they couldn't afford or get access to food.
The charity is calling on the Government to urgently tackle food poverty by increasing benefits in line with inflation, expand Free School Meals, breakfast provision and Healthy Start, and include a Good Food Bill in the forthcoming National Food Strategy White Paper.
Anna Taylor, executive director of The Food Foundation, said: 'The extremely rapid rise in food insecurity since January points to a catastrophic situation for families. Food insecurity puts families under extreme mental stress and forces people to survive on the cheapest calories which lead to health problems.
'The situation is rapidly turning from an economic crisis to a health crisis.? Food banks cannot possibly be expected to solve this.? The Government needs to realise the boat is sinking for many families and it needs to be fixed. Bailing out with emergency food parcels is not going to work.'