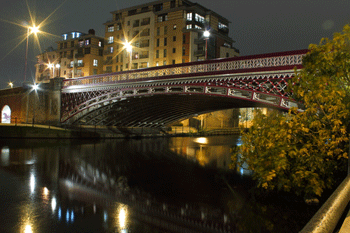 Channel 4 has announced that Leeds, Greater Manchester and Birmingham are still in the running to host its new national headquarters.
In a joint statement, Cllr Judith Blake, leader of Leeds City Council and Cllr Susan Hinchcliffe, chair of West Yorkshire Combined Authority and leader of Bradford Council said this was 'fantastic news'.
'Hosting Channel 4's national headquarters would create fantastic opportunities, particularly for our young diverse and digital native population,' they said.
'In choosing our region, Channel 4 would gain access to new talent and voices, and help rebalance the creative sector in the UK.'
Roger Marsh, chair of Leeds City Region Enterprise Partnership, described the decision as an 'exciting step forward'.
'Channel 4's analysis has shown we are a good choice and it is now up to us to show we are the right choice for the broadcaster,' he continued.
'We will continue to work with all our partners to secure the tremendous prize on offer and we look forward to engaging further with Channel 4 in the weeks ahead.'
Sheffield was ruled out as a potential host for Channel 4.
John Mothersole, chief executive of Sheffield City Council, said: 'We are naturally disappointed after pulling together such a strong bid which brought the city together.
'The message is clear – we are a city that can shout about its many strengths and be a force to reckon with.
'The feedback from the broadcaster was clear – we excelled and our people excelled, and my thanks go to everyone who got us to this stage.'