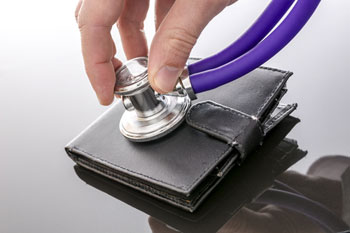 The Care Act – which comes into force from today – is destined for failure unless the Government commits more funding to the care system, charities are warning.
The Care & Support Alliance (CSA) said that unless more funding is made available to help vulnerable people and their carers, reforms to the social care system are 'built on sand'.
It said that while nationally set eligibility criteria and the promotion of wellbeing are welcome changes, research from the LSE reveals 50,000 older and disabled people who would have got care in 2009 will no longer be entitled to it.
The CSA had also discovered nearly 90% of GPs feared social care services were not providing a sufficient level of care for patients, with 71% believing care services will worsen over the next two to three years.
Chair of the CSA, Richard Hawkes, said the Government deserved credit for some of the reforms, but a 'genuinely preventative system' would only be achievable if it adequately funded.
He said: 'Chronic underfunding of social care has seen dramatic year-on-year rationing of support for older and disabled people and their carers, excluding hundreds of thousands of people from the support they desperately need.
'Equally, while we welcome a national threshold for eligibility, by setting the bar at such a high level, the Government has ensured that the year-on-year rationing that has seen people squeezed out of the system, will continue.'
Visit The MJ to find out if a lack of cash will cripple the Care Act (£).