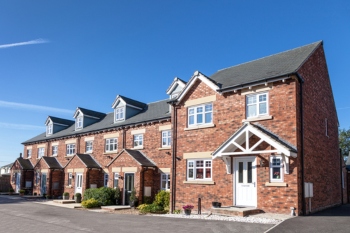 Scrapping the 3% levy on the purchase of homes to rent out would see almost 900,000 new private rented homes made available over the next ten years, according to new research.
The analysis by Capital Economics for the National Residential Landlords Association said this would raise £10bn for the Treasury over the same time period due to increases in income and corporation tax receipts.
Capital Economics found over 100,000 new private rental homes a year will be needed over the next decade to meet government ambitions. However, without changes in tax or other policies, the research warned the private rented sector stock will decrease further by over half a million properties over the next ten years.
Ben Beadle, chief executive of the National Residential Landlords Association, said: 'The evidence clearly shows that the supply of rented housing is declining as demand increases and will continue to do so. The Government is taking a blinkered approach to the issue, which is not helped by its reluctance to admit mistakes it has made in the past.
'It makes no sense to tax the supply of new homes supplied by landlords investing in new build or bringing empty homes back into use. As this study indicates, removing the tax will actually generate more revenue, not less.'