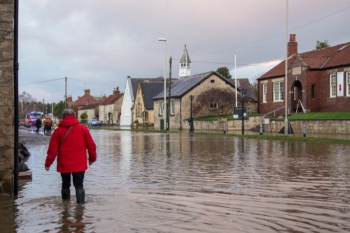 A climate and ecological emergency should be declared to avoid a health and mental health 'catastrophe', the Royal College of Psychiatrists has warned today.
New research from the professional organisation found more than four fifths of the UK public believe climate change will be as damaging to mental health as COVID-19 and unemployment in the next decade.
Three in five (60%) respondents say climate and ecological emergencies are affecting their mental health now.
The Royal College of Psychiatrists is calling for international cooperation and urgent action by declaring a climate and ecological emergency.
Dr Adrian James, president of the Royal College of Psychiatrists said: 'The disruption to life posed by the climate and ecological emergencies presents an unprecedented threat to our health in the UK and worldwide.
'The climate and ecological emergency is a mental health emergency. Our mental health is entwined with the health of our natural world.
'We have no choice but to join the voices of those who are calling for urgent action and declare a climate and ecological emergency to avert a health and mental health catastrophe.'
Photo: Steve Allen / Shutterstock.com