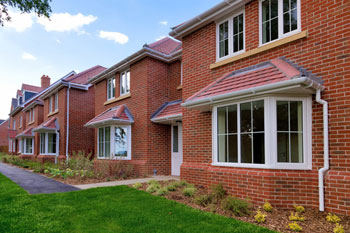 The Local Government Association (LGA) has called for powers to make use of empty properties to provide accommodation for homeless people.
The call has been made in the wake of the end to the evictions ban put in place during the COVID-19 pandemic, prompting concerns of a surge in homelessness.
Homelessness charity Shelter has found 1.8 million renters in the private sector in England – almost one in four – are concerned about losing their home at short notice.
The LGA has called for changes to council powers to enable them to acquire empty houses for homeless families to move them out of temporary accommodation.
In addition to Compulsory Purchase Orders, councils can currently make use of Empty Dwelling Management Orders (EDMO) to use properties that have been empty for six months for housing.
However, the LGA has said the process for using EDMOs is too 'complex' and needs to be 'simplified'.
There are 268,385 homes that have been empty for more than six months, according to Ministry of Housing Communities and Local Government data.
The LGA's housing spokesperson Cllr David Renard said he acknowledged the evictions ban cannot continue 'indefinitely', but more measures such as powers to acquire empty properties were required to mitigate its effects.
'Lifting the ban will leave some households at the cliff-edge of becoming homeless,' he said.
'This is why it is essential we ensure there is a safety net of support in place to prevent this from happening.'
The LGA has also called for the promised ban on no fault evictions to be introduced, an increase to local welfare funding to at least £250m and for the £20 per week increase in Universal Credit to continue beyond September.
In the longer term, the association has said more housing for social rent should be built.