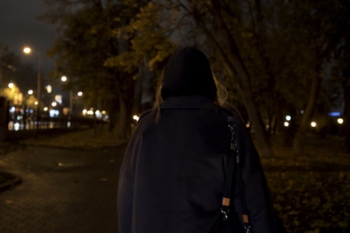 Local authorities will play a key role in ending 'an epidemic' of violence against women and girls, a new report has said.
The report from Her Majesty's Inspectorate of Constabulary and Fire & Rescue Services calls for a new cross-system approach between policing, health and education.
The report, commissioned in the wake of the murder of Sarah Everard earlier this year, also urges the Government to consider creating a new statutory duty for all partner agencies to work together to protect women and girls.
Her Majesty's Inspector of Constabulary, Zoë Billingham, said: 'We've set out practical changes for the police to make now, but they cannot solve this alone. That is why we're taking the unusual step of recommending a radical change of approach across the whole system, involving the police, criminal justice system, local authorities, health and education.
'We have suggested a new framework – with mandated responsibilities and sufficient funding – that requires all these partners to work together to support victims and prevent VAWG from happening in the first place.'
The Local Government Association (LGA) said councils stand ready to work with all partners to tackle violence against women and girls.
Cllr Nesil Caliskan, chair of the LGA's Safer and Stronger Communities Board, said: 'It is clear that if society is to truly achieve significant reductions in violence against women and girls, as well as support victims, long-term funding for tackling domestic abuse is key. That is why we continue to urge the Government to revisit this area as a matter of urgency. There needs to be an equal focus on, and funding for, prevention and early intervention measures that aim to prevent abuse from happening in the first place.'