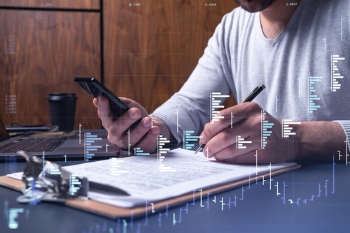 Hundreds of thousands of businesses promised business rates reliefs through a £1.5bn Government relief fund are still waiting to receive support, a new analysis has revealed.
The relief fund is aimed at businesses affected by COVID-19, outside the retail, hospitality, and leisure sectors, and is distributed by local authorities to 'get cash to affected businesses in the most proportionate and equitable way.'
However, according to business rates experts Colliers, only around 19% of local authorities have released their relief policies for this fund, with many others saying they will get annual billing for 2022/23 out of the way first.
A Government spokesperson said: 'It is up to councils to allocate and target funding to businesses based on local circumstances. The Government has provided an unprecedented package of support for businesses, including a total of £26bn in grants to those affected by restrictions put in place to tackle COVID-19.'
John Webber, head of business rates at Colliers, has, however, described the current system as 'carnage'.
'Giving the local authorities the ability to decide who is eligible for the reliefs is just not prescriptive enough and we know from past experiences that authorities all have different interpretations of the regulations,' he said.
'We'll be ending with 300 odd policies and whether businesses receive relief or not will be a total postcode lottery.'
According to Colliers' analysis, some authorities have capped awards, such as a central London authority who has capped relief at £30,000 per entity.
Others have shown much more inflexible restrictions on eligibility such as one Surrey regional local authority who is not awarding to office businesses or those businesses with a rateable value (RV) above £500,000.
In Gloucestershire one local authority has announced it will not be awarding reliefs if a ratepayer has more than five properties across England.
Colliers points out such a system is particularly difficult for any business with multiple sites, having to manage multiple schemes, each with its own criteria, exclusions, varying evidence and /information requests and deadlines.
An added complication for ratepayers is that some of the schemes that have been released have now been closed to applications, making it nigh on impossible to manage for multi-site ratepayers. Others are on a 'first come first served' basis meaning if you're not checking for releases regularly businesses could out.
'By its actions, the Government has not only denied hundreds and thousands of businesses the right to justifiably appeal their business rates, but it has instigated a relief system that has been decimated not only by the size of fund to be distributed but also by the interpretation and resources of local authorities on how to distribute it,' Mr Webber said.
'Meanwhile many long-suffering businesses are still waiting for their reliefs one year on from the announcement and two years since COVID set in and the first Lockdown began with the Government telling office workers to work from home. That's two years for businesses who've been adversely impacted by COVID-19 to miss out on the support they need. It's a total joke.'