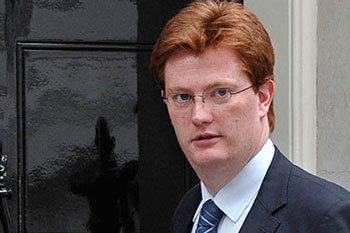 A 'radical' review of business rates is to be conducted by the Government in order to create a 'fair and efficient' system.
The commission will examine the structure of the current system and consider ways of modernising the charge to reflect changes in the value of property since it was set up in 1990.
Questions of fairness and sustainability and the use of the mechanism to improve local authority incentives for boosting local economic growth will also be raised in the consultation, which will be published on the Treasury's website later today.
Chief secretary to the Treasury, Danny Alexander, said: 'Our system of business rates was created nearly 30 years ago.
'Since that time, the worlds of commerce and industry have changed beyond recognition.'
The review of the current system - which in 2013/14 raised £20.5bn revenues from non-domestic properties to pay for local services - will report back by Budget 2016.