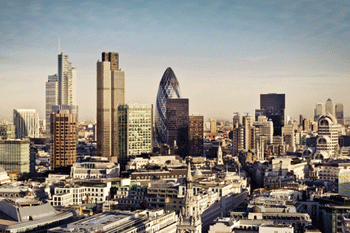 Devolution to the capital was given a boost by the Budget, with new powers handed down to London by the chancellor.
A new devolution deal for London will see Mayor Sadiq Khan and the boroughs receive more powers over transport, infrastructure, health, criminal justice, skills and employment.
The chancellor today signed a Memorandum of Understanding on the further devolution of powers and responsibilities to the Greater London Authority and London Boroughs.
The Memorandum stated the GLA will take on responsibility for funding TfL's investment grant.
In return the government will allow London to retain a higher share of locally raised business rates, as part of moving towards 100% local retention.
The Government also committed itself to supporting the voluntary pooling of business rates within London, subject to appropriate governance structures being agreed.
Commenting on the Memorandum, Claire Kober, chair of London Councils, said: 'This Memorandum of Understanding is a clear sign of confidence in London local government to deliver real improvements in public services.
'It also signals another step towards London being able to take more control over its own destiny, including moves to retain more business rates grown locally.'
'London Government has a track record of working together to deliver for the city. We are delighted that we will now be able to use this agreement as a springboard to enhance our plans to improve the lives of Londoners,' continued Cllr Kober.
'Alongside Greater Manchester, the West Midlands and other regions of the country, the capital is proud to be at the forefront of devolution. As we've long argued, this promises local people the power to set out a new path for delivering both economic growth and excellent public services in the context of a continued squeeze on public finances.'
Despite welcoming the new agreement, Cllr Kober called on Whitehall to transfer more powers to London.
'We believe that there is more room for further transfer of power to both London and cities across the UK, and we will continue to argue the need for Government to properly fund public services.'
The Mayor of London, Sadiq Khan, welcomed the Chancellor's decision to devolve more power to the capital.
'Today's London Devolution Agreement shows that we get the best deal for Londoners when we put party politics aside and work closely with the Government,' he said.
'I am pleased that the Chancellor has recognised that giving London more control is vital if we are to protect jobs and investment in the aftermath of Brexit.'
However, he warned London 'did not get everything we needed today.'
'I am disappointed that the Government did not use the opportunity to fully fund our police force or pledge their support for Crossrail 2,' he said.
'And businesses across the capital still face a clear and present danger to their future as a result of business rates increases despite the proposals outlined by the Chancellor today.'