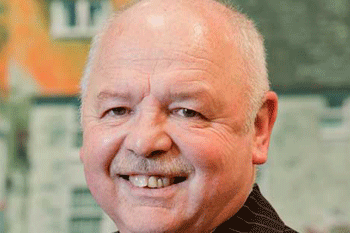 Council leaders have attacked yesterday's Budget announcement for failing to protect funding for local services and limiting devolution to a handful of places.
The Local Government Association (LGA) said while it welcomed the news a number of places will be allowed to retain a greater share of business rates, this approach should be rolled across the country.
'Councils have long been calling for reform of out-of-date business rates and for any growth in receipts from this tax to be retained by local government,' said chair of the LGA, Cllr david Sparks.
'The announcement of pilots in Greater Manchester, Cheshire East, Cambridgeshire and Peterborough keeping a greater share of this income is a significant step forward, but one which should not just be limited to a handful of areas. All parts of the country should be able to reap the benefits of having a thriving local economy.'
The LGA also criticised the chancellor for failing to protect social care budgets, warning the system is 'stretched to breaking point'. Cllr Sparks said: 'Investing money in the NHS while forcing councils to cut their social care budgets is simply a false economy.'
The LGA called on the next government to protect funding for local services, set out a new settlement for England which devolves more powers and freedoms, and tackle the adult social care 'crisis'.
Chief executive of CIPFA, Rob Whiteman, also hit out at the Government's limited reform of the business rates system, saying it was 'concerning' only a few local authorities would receive the additional retention rate.
He also warned that in 2015-16 alone, funding for councils will fall by 23% on top of the cuts already faced.
'Local services are already stretched thin and while many councils have dealt well under the pressures they have faced, there are increasing instances of them struggling to cope under the strain of their finances. The impacts of these cuts are now feeding through into pressures for other areas of the public sector such as the NHS and the criminal justice system.
'With this in mind, those who are serious about the future of local councils and the services they provide must ask if the continued trajectory of funding cuts are sustainable or desirable.'