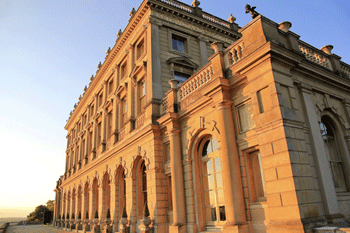 Two out of three Buckinghamshire residents support a two-unitary option for the county, according to a newly-published telephone survey.
The Buckinghamshire CC-commissioned survey found only 45% backed a single unitary, the option that local government secretary Sajid Javid recently said he was 'minded to' support.
In a joint statement, the leaders of the four district councils – Neil Blake, Isobel Darby, Nick Naylor and Katrina Wood, said: 'Despite having to wait several months, these findings very much match what we are hearing on the ground from residents – that there is more support for two new unitary councils than for one.
'For many, a single unitary will be too distant, and there is a big question mark over the quality of services that would be provided and whether the savings claimed can actually be delivered.
'Given that we're facing the biggest changes to local services in Buckinghamshire for 40 years it's extremely disappointing that such strong evidence, carried out by a reliable company, has not been shared with the public before now.
'We sincerely hope it's been sent to the secretary of state before he makes a final decision that will affect residents for decades to come.'
The survey, which was carried out by Opinion Research Services (ORS), spoke to a random sample of 1,000 residents across the county.
ORS said: 'The survey data, once weighted, is broadly representative of the entire population of Buckinghamshire and the results thus provide a statistically reliable estimate of the views of the county's residents.'
Buckinghamshire CC leader, Martin Tett, said: 'All of the research was supplied to the Government prior to its 'minded to' decision to support a new single unitary based on the boundaries of Buckinghamshire.
'The secretary of state was exceptionally clear in his statement that creating two small unitaries was not a viable model for this area.
'They would be too small and would lack financial sustainability.
'Our proposal with a greater level of savings and efficiencies plus a commitment to devolution to local parishes and town councils is a proven model in local government and offered the best approach.'