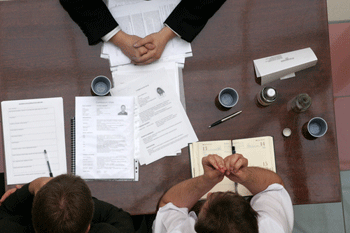 Four districts in Buckinghamshire have launched their own review into local governance after rejecting the county's invitation to work together on unitary plans.
In a situation mirroring recent events in Hampshire, Aylesbury Vale, Chiltern, South Bucks and Wycombe District Councils have agreed to commission a joint study.
However, the move has been criticised by leader of Buckinghamshire County Council, cllr Martin Tett, who said he had invited the districts to work with them on modernising local government six weeks ago.
'We are disappointed that the four district councils have apparently chosen to commit £200,000 of hard pressed taxpayers' money on external management consultants without discussing their ideas with the county council.
'The fact that the district leaders have refused to work with us and indeed have used taxpayers' money to fund expensive management consultants is regrettable.
Cllr Katrina Wood, leader of Wycombe District Council, said: 'Our concerns that the work already initiated by the county, given its pre-determined outcome, are such that we feel it to be in our residents' best interests to jointly commission our own study into potential alternative local governance structures, keeping an open mind as to what the outcome may be.'
Cllr Tett told The MJ that the role of district councils 'has shrunk dramatically'.