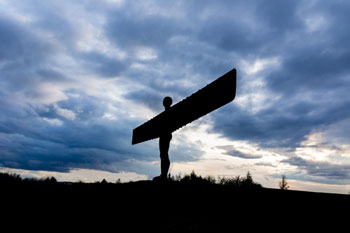 The result of the EU referendum was an instruction 'to deliver the Northern Powerhouse and make it a reality', chancellor says as think tank calls for the creation of a Northern council.
George Osborne's statement comes as ResPublica publishes a new manifesto which proposes the creation of a Council of the North to counter 'London-centric policy making' and to address north-south inequalities.
'One clear message from the referendum', the chancellor said, 'was that there were parts of our country which felt left behind and one of the reasons that I said two years ago that we needed to build a Northern Powerhouse was to make sure the whole country shares in our economic prosperity.'
ResPublica's Manifesto for Finding True North argues the council would bring together leaders from the cities and regions to balance the power of Westminster. The council would also, it claimed, reduce the layers of bureaucracy at local government level.
The manifesto highlights the levels of inequality between north and south and argues more devolution would help tackle this. It notes while almost 2.4 million jobs were created between 2006 and 2015, only 360,000 of these were in the north of England.
Director of ResPublica, Phillip Blond, said: 'Post Brexit it is vital we don't lose the north once more, we must maintain the urgent reinvention of our country and we must demand from those who would be our leaders that they mirror their paeans to social justice with a new deal for the North equal in scale and ambition to what Roosevelt offered America in the 1930's.'
Insisting the Government had made 'enormous progress' investing in the north and devolving powers away from Westminster, the chancellor said the result of the referendum was 'even more of an instruction to deliver the Northern Powerhouse and make it a reality.'
Responding to the report, Northern Powerhouse minister James Wharton MP said: 'I welcome the active debate around the future direction and evolution of the Northern Powerhouse. Congratulations to ResPublica for this contribution, it is an important project and has the potential to deliver real long term benefits to our economy.'
Photo; piya Sukchit/Shutterstock.com