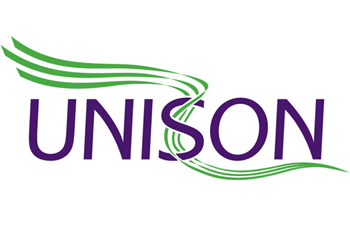 The union with the biggest membership among local government workers has voted to reject the 2% pay offer made by the employers late last year.
But the move by Unison's national pay committee was narrowly won by 12 votes to 11 and the union is now planning to consult members over the offer.
Depending on the response this could mean the union holding a ballot for industrial action.
Unison's decision follows similar moves by the other two unions involved in negotiations over the offer which would mean 2% rises being paid in April and a further 2% the following year.
Lower paid staff would be given higher pay rises and the total wage bill would increase by 5.7% over the two years.
The offer excludes council chief executives, senior officers, firefighters and teachers who are covered by separate pay arrangements.
Last week Unite leaders rejected the offer saying it would mean a real-terms pay cut with RPI inflation running at 3.9% and are holding a 'consultative ballot' among their members.
The GMB union said the deal was the best that could be achieved through negotiations but is also balloting its members.
Unison's head of local government Heather Wakefield said the consultation would begin on Monday and end on 8 March.
She said: 'Unison's national joint council committee has today voted narrowly to reject the local government employers' two-year pay offer for council and school support staff.
'The union will now begin to consult with its members across local government in England, Wales and Northern Ireland to seek their views.'