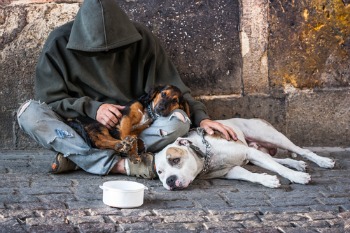 The Royal Borough of Greenwich is the first council to be given a Gold Standard award from the Government for tackling and preventing homelessness.
Key achievements include preventing 1,800 households from becoming homeless last year through intervention work, and reducing the number of households in temporary accommodation by almost 60% between 2008 and 2013.
Cllr Hyland, leader of the Royal Borough of Greenwich, said: 'I'm really proud of the fact that we have become the first local authority in the country to achieve this award. Tackling homelessness is one of the biggest challenges facing councils across London and the UK and this award demonstrates our commitment to doing all we can to prevent homelessness through early intervention and targeted support for those most in need.
'Over the coming years we will continue to put our energy and resources into preventing homelessness and seek to raise our standards even higher. Our commitment has local people at its heart and is all part of our aim is to ensure that everyone has a decent place to call their home.'
The council also ended the use of temporary accommodation for 16-17 year-olds, limited the placement of families into shared accommodation to below six weeks and took action against rogue landlords in the borough.