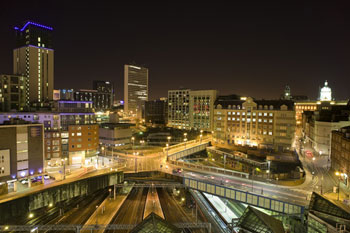 Birmingham City Council's leader has hailed his trade mission to Qatar as a 'significant step' in the 'battle to unlock millions' in post-Brexit investment.
Cllr John Clancy spent three days in the oil-rich and ultra-conservative Gulf state meeting potential investors and government ministers who, according to the council, expressed an interest in helping to fund regeneration projects and build new housing in Birmingham.
Topics of discussion included investment opportunities around the £500m Smithfield redevelopment of the city's wholesale markets area, the £1bn Curzon HS2 investment plan, as well as proposals for large-scale housing development.
'Brexit is going to happen, whatever we may think about that. And as part of a post-Brexit resettlement cities in the UK have to have an international profile if their economies are going to grow,' said Cllr Clancy.
'It's no good sitting back complaining about Britain leaving the EU. Cities like Birmingham must get out across the world and say 'this is who we are, this is what we can offer to investors.'
Cllr Clancy highlighted the fact his trip had strong input from the Department of International Trade and strong embassy support, which he said 'says a lot about government policy.'