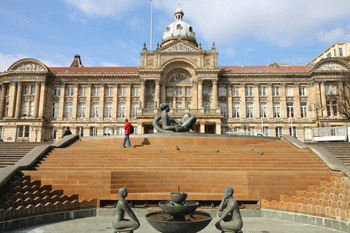 Birmingham City Council has spent £194,619,328 in its surrounding areas as part of an effort to improve the social value of its commissioning and procurement.
In 2013, the council adopted a Social Value Policy and a Living Wage Policy, and established the Birmingham Business Charter for Social Responsibility.
Social value considers how a proposed procurement might improve the economic, social and environmental well-being of the relevant area, and is used as one of the tools that helps the council award contracts to businesses and organisations.
The first annual report on the impact of the social value policy, delivered to the cabinet last week, revealed that over the past year the council spent £194,619,328 in the local economy, with over £3m being spent on social enterprises.
Of the procurement spend from the council, 79% is spent within the West Midlands, with 56% being spent within Birmingham itself.
This year has seen 68,141 weeks of local employment generated from the council's procurement work, helping to provide well-paid and secure employment for people across the city and the region.
Commenting on the report, Cllr Tristan Chatfield, cabinet member for finance and resources said: 'This report shows that Birmingham City Council is leading the way in supporting the local economy through our procurement. I am delighted that we have been able to invest in businesses from across our region, helping to boost our economy whilst also providing the services that our city requires.
'Despite the huge challenges that the pandemic has posed, we have been able to consistently deliver Social Value to the people of Birmingham.'