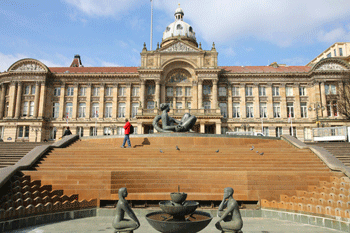 Birmingham City Council has announced that its 13 year joint venture with Capita has been 'largely ended', reportedly saving taxpayers £44m.
The Service Birmingham Partnership was established in 2006 with Capita as the major shareholder in a move aimed at saving the council £500m and generating 800 jobs.
The contract covered tech and comms systems and council tax collection services and costs an estimated £70m a year to run.
A joint statement between Birmingham CC and Capita said that most services will be brought back in-house, with ICT services returning to council management after a four-month transition period.
The statement added that Capita will continue to support the council in providing a range of hosted and off-site services, such as data centre hosting, until the contract naturally expires in March 2021.
Around 167 staff were transferred to the council from Capita yesterday.
'Both Birmingham City Council and Capita would like to take this opportunity to thank all staff from both organisations for their professionalism shown during this association, particularly during the complex transfer project that followed the decision to bring some services back in-house,' the joint statement said.