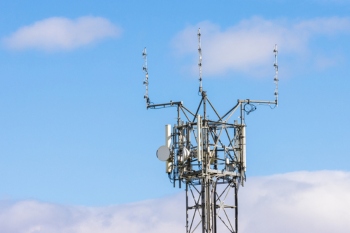 Mobile companies will be allowed to make masts bigger in a bid to eliminate mobile signal blindspots by the Government.
The proposed changes to planning laws will allow companies to make new and existing masts up to five metres taller and two metres wider than current rules permit.
The Government said this would limit the number of masts needed in rural areas as they can be upgraded for 5G and shared between mobile operators. Local authorities will also be allowed to approve greater increases in size.
Under the proposals, building-based masts will be allowed to be placed nearer to highways to bring better mobile coverage to road networks.
Operators would also be allowed to install slimline 'monopole' masts up to 15 metres in height without approval from the local authority.
Digital secretary Oliver Dowden said: 'Today we are setting out plans to make it easier for mobile firms to transform connectivity in the countryside and propel villages and towns out of the digital dark ages - providing a welcome boost for millions of families, businesses and visitors.
'These practical changes strike a careful balance between removing unnecessary barriers holding back better coverage, while making sure we protect our precious landscape.'