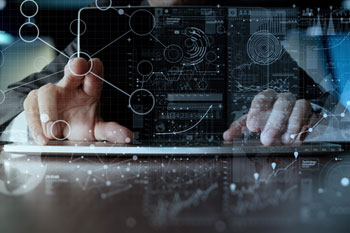 Organisations are now inundated with huge volumes of data, so how can you make it work for, rather than against you? Turning data into insight can help you make better decisions in the short term and de-risk future decisions by using algorithms to predict likely patterns of behaviour, giving you confidence in your planning.
When the public sector is able to harness and analyse big data, it gains insight and foresight in managing utilities, improving traffic flow, managing spikes in demand for care services, and even preventing crime. Just as using a Customer Relationship Management (CRM) tool to analyse big data is vital to retail success, establishing the best way to manage transactions, target customers and improve the customer journey, using similar tools to address the needs of service users in the public sector vastly improves the relationship with the service user and irons out issues bottlenecks in the system.
Martin Reeves, chief executive of Coventry Council and the digital lead for the Society Of Local Authority Chief Executives (SOLACE) said in an interview with Diginomica in February that: 'Eventually you are going to be hit with a need for prioritisation, focus and resourcing. Digital should run at the heart of all those major transformational blocks. The nirvana is when we move to a single integrated view of our residents and our people whereby they have got control of that record, their own data. There is a greater good here about sharing information to improve people's lives and services.
'I think the leadership challenge for us over the next five years is to break down those silos. It's about leaders, including chief executives, understanding that unless we integrate and get a single view, we are going to struggle.'
There is a strong-held belief that by 2020 that the grant from government to local councils will disappear. Councils need to get serious now and identify those services that are going to be vital going forward, those that will be reduced and those that will no longer be offered. When you consider the depth of data owned by local government around council tax, refuse, leisure facilities and care provision it becomes clear that the public sector is unaware of the potential power it holds to de-risk decisions.
Big data and analytics is about giving councils assurances today about their investments for tomorrow. And who can afford not to do that?
Michael White, Partnership Director, BT Global Services, Health, Local & Devolved Government