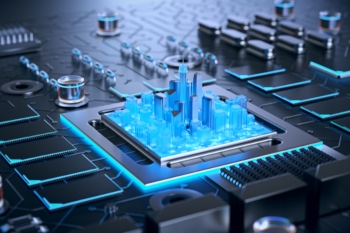 As we draw closer to the local elections on 6 May, metro mayoral candidates across the country – hopefuls and incumbents – are preparing to battle it out. From looking through the various manifestos, you would be forgiven for thinking that this isn't just a race to office.
It's also a race to digitise, innovate and decarbonise. The political battlefield is a very different place when compared to 2017, the last time the local electorate voted for their mayors. To start with, we've had a global pandemic to contend with, which has ravaged the economy and livelihoods of many across the UK. Encouraged by the necessity to work from home, the move towards digitisation has never been stronger or more powerful. Meanwhile, innovation is at the forefront of all industries, with governments and economies worldwide searching for new ways to think and do. And yet, beyond all this, the looming spectre of climate change remains the most pressing issue of our time, and the race to decarbonise and achieve net zero is more pertinent than ever.
Manifestos are, by their nature, full of promises. However, this begs the question of how we actually achieve such promises. A review of the commitments of the mayoral candidates for Birmingham and Manchester demonstrates a commitment towards digitisation and innovation as a means of levelling-up and creating city regions of the future. Andy Burnham, incumbent for Greater Manchester, aims to make Manchester the UK's leading digital and green city region. To reach such an ambitious goal, it will be vital that local governments form partnerships with data-driven organisations who are able to tap into the unbridled potential of technology.
For instance, being able to map major cities in 3D to the highest accuracy allows us to plan and create cities of the future. Decision-making about the infrastructure of a city suddenly becomes a transparent process through digitisation, allowing cities to innovate and drive the all-important green agenda. The current mayor of Manchester is, if re-elected, set on Manchester becoming a zero-carbon city by 2038 and plans to be the first city in the UK to do so. The latest technology, particularly in the built environment world, and platforms that visualise data and encourage data sharing, will be invaluable in meeting this goal.
And Manchester isn't the only city set on delivering zero-carbon, with Labour's Birmingham hopeful Liam Byrne following hot on the heels with a similar ambition. This year is a crucial time for Birmingham, with its ambition to unlock potential and emerge from London's shadow as the UK's finance and tech hub. Optimising our cities for 5G and impeccable broadband connectivity, a manifesto promise shared by Byrne and Burnham, is one of the driving factors behind pre-eminent financial houses establishing a major presence in Birmingham, choosing this West Midlands city over the likes of Amsterdam, Frankfurt, and Paris, as witnessed by Goldman Sachs' decision to open an office in the centre of the city.
Using data to understand how we retrofit and revise our existing city infrastructure to drive this agenda will allow Birmingham and Manchester to propel themselves to sit alongside London as global powerhouses. Byrne's plans to open up a West Midlands Innovation Agency will require genuine collaboration and data-sharing from the public and private sector if it's to be and open up power. With this approach we can see Byrne's desire to use digital technologies to encourage more transparency from the public sector.
London, on the other hand, is on a drive towards community engagement. Incumbent Sadiq Khan, heavily tipped to retain his status as mayor of London following the 6 May elections, has articulated his commitment to involve communities in development. The only way to do this, says Khan, is to make use of interactive technology. Citizens can be brought in and engaged in the right way so that everyone can be involved in plans to shape their community, something this government is keen to encourage. Broadly speaking, a truly smart city harnesses data to identify and respond to change to help create the best possible city for all. Although each of the mayoral candidates is battling against the other, it's important to remember that we are working towards the same goal.
Innovation, digitisation, and decarbonisation are the key objectives of the 2021 local elections and will leave a lasting legacy.
Piers Mulroney is strategic planning and policy manager at VU.CITY
All analysis in this piece is purely objective and does not indicate support for any one candidate. All information is drawn from publicly available manifestos.