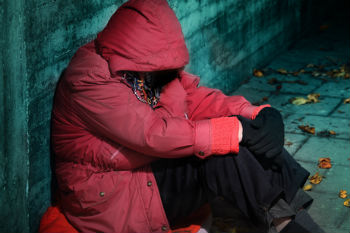 London council apologises after ombudsman finds 'systemic' problems with their homelessness services.
An investigation by the Local Government Ombudsman (LGO) found a homeless woman was turned away five times by the London Borough of Barnet.
The woman was left on the street, sofa surfing and sleeping on the night bus, during the winter months after the council failed to properly review her situation.
At one point she was hospitalised for 10 days due to a severe asthma attack, the LGO investigation discovered.
The woman first approached Barnet council in January 2015 after being evicted by her private landlord. The council placed her in a hostel for three nights but failed to determine whether they had a duty to her as a homeless person.
Over the next 15 months, she approached the council a further four times but was told she was not a priority need. The council never gave her a formal decision on her homelessness status.
The LGO launched an investigation after the woman and her father complained.
During the investigation, the council told the ombudsman if it 'were to issue formal decisions to all those seeking housing assistance there would be significant challenges with the number of Housing Needs officers being required to conduct such a high volume of assessments and write the subsequent decision letters.'
'Councils are legally required to issue a written decision to people who approach them as homeless,' said LGO Michael King.
'Without this those people are left in limbo; denied their review and appeal rights, and are potentially without access to accommodation which they might need.
'The LGO issued a special report on councils' duties to homeless people in 2011 and I am disappointed to see councils are still making errors in this area.
'As shown in this report, failing to deal with homeless people properly can have very real and serious consequences for some of the most vulnerable in society.'
The ombudsman recommended the council provide the woman with a written decision on her homelessness application and pay her £300. It also said the woman's father should receive £200.
Responding to the findings, a Barnet Homes spokesperson said: 'Barnet Homes accepts the findings of the LGO and we have offered our unreserved apologies and paid compensation to those involved. We will be responding to the LGO with our improvement plan shortly.'