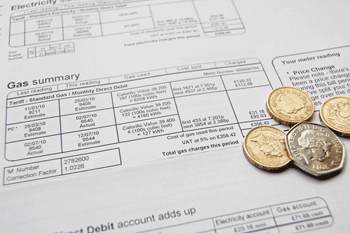 A London borough has today launched its own greener energy provider which it argues will save residents money.
Barking and Dagenham Council says Beam Energy is different to the 'Big Six' energy companies because it is not-for-profit.
It also doesn't pay out bonuses to shareholders, offers Pay-As-You-Go (PAYG) rates, and provides 100% green electricity from certified UK based solar and wind generators.
In comparison to the Big Six, residents could also make an average £91 saving on Beam Energy's most competitive fixed price tariffs, the council says.
'Nobody should pay more than they have to on their fuel bills,' said council leader Darren Rodwell.
'For too long prices have been increasing faster than most people can cope with, and we hear horror stories about people going without food and the bare essentials just so they can pay for heating to stay warm.
'As the winter sets in and London gets colder, I don't want anyone in our community to be in that position. Beam Energy is about fair prices, not bonuses and shareholders getting pay outs.'
Beam Energy is available to customers in Barking and Dagenham, greater London and East Anglia.