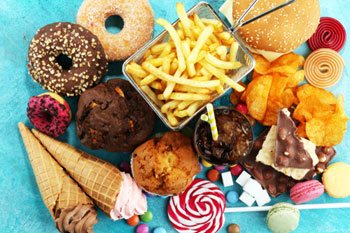 Unhealthy fast food outlets within a five-minute walk from schools should be banned, a new report has argued today.
The report, from the Royal Society for Public Health (RSPH), outlines a series of new measures that could help tackle childhood obesity by overhauling the after-school street environment for children.
As well as allowing councils to use licensing and planning tools to ban junk food outlets near schools, it also wants a ban on unhealthy food advertising across all council-owned advertising sites.
It also calls for an end of app-based food delivery services to school gates and banning discounts aimed at school children.
The report also calls for 'burdensome' regulations on lighting for zebra crossings to be scrapped to allow more 'European-style' crossings to be painted on streets at low cost.
Shirley Cramer, chief executive of the RSPH, said: 'Our work with Guy's and St Thomas' Charity has shown that if we are to give young people in the UK the options they deserve, and not settle for the cheap and unhealthy offer they are currently restricted to, we need a radical revamp of the street environment surrounding our schools.
'To make this happen, we need to be ambitious and keep in mind the whole picture. As well as keeping unhealthy food outlets away from our school gates, we need to recognise and take action on the influence of ever-present junk food advertising bombarding the public.'