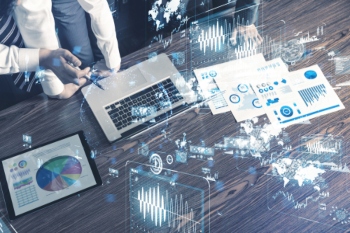 Auditors have called for greater collaboration between Scottish local authorities when it comes to the use of digital technology.
A report from the Accounts Commission has found that COVID-19 has increased the pace at which Scotland's 32 councils are delivering services through digital technology.
However, it warns that they are at different stages of digital transformation and that further progress in this area might be restricted due to a lack of staff with the right skills, insufficient workforce planning, and not enough collaboration.
The commission is clear that the current work of the Scottish government and the Convention of Scottish Local Authorities (COSLA) to refresh the national digital strategy provides an opportunity to drive digital transformation at the local level.
It emphasises that strong leadership and co-ordination at a national level is essential to provide a consistent vision and clear direction.
'Now is the time for clear and decisive strategic planning with the refresh of Scotland's national digital strategy,' said Andrew Cowie, a member of the Accounts Commission.
'It is an opportunity that has to be seized to ensure there is a vision for digital transformation across all councils, with shared priorities, skills and knowledge.
'Councils have worked hard to increase the pace at which digital technology has been introduced due to COVID-19, enabling many vital services to continue.
'Now all councils must focus on putting all citizens at the heart of digital service design, empowering communities to thrive, not just survive.'