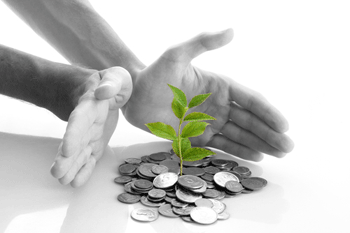 A 'temperature check' survey has identified an estimated £2bn worth of local authority clean energy projects that are struggling to progress due to underfunding.
The survey, conducted by the UK100 Cities Network, the 92-strong network of local government leaders committed to 100% clean energy by 2050, spoke to attendees at a green finance summit in Leeds, including 16 council representatives.
It discovered that 85% of the clean energy schemes referenced by local authorities attending the event were only at the conceptual or feasibility stages. Around 15% had reached the commercialisation stage.
The survey also found that 45% of the responses representing councils said low-carbon was the authority's priority or strong priority.
When asked to rank their priorities when assessing low-carbon projects, the council representatives said their top three were: return on investment, satisfying broader policy objectives such as reducing fuel poverty, improving air quality or providing better transport options, and the potential for income generation.
'Too many local authorities are now stuck in the early stages of getting local low-carbon schemes off the ground. These projects are critical to ensuring our future energy systems are smart, clean and low cost,' said Polly Billington, director of UK100.
'We believe private Green Finance is one of 2019's most important economic and environmental topics. Local integrated energy projects are complex, combining proven technologies into new systems that haven't existed before and the private sector is not ready to make that happen on its own.'
The survey found that nearly 90% of responses representing local authorities said 'having no money for commercial engineering/commercial studies' represented a problem, a difficult problem or a very difficult problem.
Just under two-thirds said 'too many Government departments to go to for different pots of money' was a difficult/very difficult problem.
Nine out of 10 of the responses representing local authorities said 'development capital to help fund technical and commercial studies' would be helpful or most helpful.
Nearly 60% (58%) of responses said 'a single gateway to apply for support' would be helpful or most helpful.
The survey also found that 63% said 'advisory support to guide through the process and provide critical feedback' was helpful or most helpful.