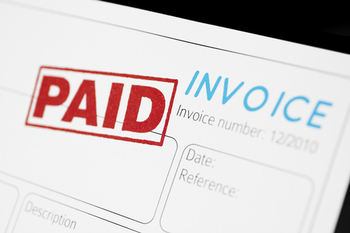 A key role of a local authority is to help ensure that local businesses can prosper, thereby creating local jobs, and generating other economic and social benefits for their local area.
Helping local businesses, particularly SMEs, to win work without red tape, and to be paid on time, are fundamental to that role, and both are well within the reach of capable local authorities.
Indeed, councils (and many other public bodies) are required by law to ensure that for the work they procure, businesses down the supply chain are paid promptly. Councils have a legal duty to ensure this happens by enforcing 'under 30-day payment' provisions in the contracts they sign.
The rules are needed because even when a council pays a direct supplier promptly, too often a sub-contractor or supplier to the main supplier waits far too long to be paid for its own contribution. In some cases they may not even be paid what was agreed.
In this regard, the Electrical Contractors' Association (ECA), which represents almost 3,000 engineering-related businesses across the UK, recently issued a Freedom of Information request to find out whether councils in England and Wales are meeting their legal obligations on prompt payment.
Between the end of September and early November last year, some 198 local authorities, including unitary, district, county and borough councils, responded to the ECA FoI request.
Disappointingly, the findings showed that the majority of local authorities (59%) appear to be breaching their legal duty to ensure their supply chain is paid promptly. Of this total, 52% did not build-in the required contractual requirement, while a further seven per cent did not know if they did or didn't.
Despite the legal requirements within the 'Public Contracts Regulations 2015', over one in four councils (28%) say they 'have not and will not' be building in a contractual requirement to ensure their supply chain is paid on time. Worryingly, when the ECA conducted a similar survey in late 2015, this figure was just 21%, so over time the situation has deteriorated.
Furthermore, less than one in 10 councils (9%) monitor and report on whether their supply chain is being paid within 30 days.
Our survey suggests that many local authorities continue to ignore the legal requirements for prompt public sector payment along the supply chain. This is particularly disappointing when considering that doing so would support SMEs in their local areas.
We have seen next to no improvement among many local councils since the ECA conducted a similar investigation last year. The government has issued regulations to help smaller businesses, but they are being viewed as entirely optional by far too many councils, many of whom are simply opting out.
However, we also recognise that almost half of public bodies are doing their best to follow the rules – showing that it can be done. We urge these exemplar bodies to share how they do it, and to help other authorities comply as soon as possible.
To help achieve this, following the publication of the results in both 2016 and 2015, the ECA wrote to the Local Government Association to request a meeting. However, neither letter was replied to. Without a constructive dialogue, our approach is now to ask government to make it harder for councils not to comply, than to actually comply. The government could allow new paperwork requirements, and penalties, to achieve this.
We recognise the funding and resource challenges faced by councils. However, by not protecting the cash flow of smaller businesses, in breach of the law, councils are indirectly reducing their own financial capability, through lower revenues and potentially increased local spending requirements.
Given that the payment rules came into effect two years ago, it's now time that councils take much more responsibility for jobs and growth in their local areas.
Paul Reeve, is director of business and external affairs at the Electrical Contractors' Association (ECA)