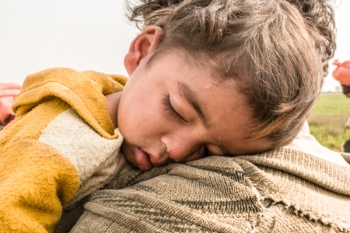 All regions of England, Scotland and Wales will be expected to take a share of asylum seekers under a new system of 'full dispersal,' the Government has told councils.
The Home Office hopes the move will allow it to reduce the number of asylum seekers – thought to be more than 25,000 - currently living in the likes of hotels by moving them to 'less expensive and more suitable dispersed accommodation'.
A letter from minister for safe and legal migration, Kevin Foster, said of the numbers of asylum seekers in temporary accommodation: 'This is not acceptable; it is not fair on the taxpayers and it does not offer the right solution for communities or those seeking asylum; it must change.
'The asylum accommodation system is under enormous pressure because of the significant and sustained increase in asylum intake over the last 12 months and the build-up of the population as a result of COVID-19 related measures, which is placing unsustainable pressure on a limited number of local authorities.
'The full dispersal model will reduce and end the use of hotels by allowing the Home Office to procure dispersal properties within the private rental sector in all local authority areas across England, Scotland and Wales rather than the minority of local authorities that currently participate.
'This approach will reduce pressures on those local authorities.'
To continue reading visit The MJ (£).