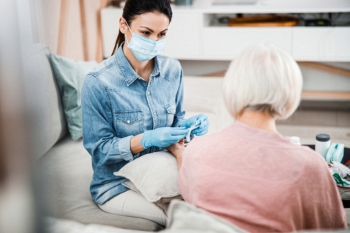 Charity Age UK has warned council tax would need to go up by another 10% next year just to allow social care to 'stand still'.
New analysis by the charity found the 10% increase would be needed to raise £3.3bn - costing an average Band D household up to £180 more a year.
Age UK director Caroline Abrahams said the extra funding needed 'should come from central government, not by massively hiking council tax'.
Ms Abrahams said: 'Social care's problems are national so it's not fair for ministers to try to shift the responsibility onto local areas to stump up the cash.'
Chairman of the Local Government Association's community wellbeing board, Cllr David Fothergill, added: 'Increasing council tax to pay for social care is a double whammy for hard-pressed residents, who may feel they are shelling out twice for a service now that the health and social care levy is being introduced.'
And senior national officer for social care at trade union Unison, Gavin Edwards, said: 'Hiking council tax bills to plug the care-funding black hole is unworkable and deeply unfair.

'Not only would this deepen existing inequalities, with those from wealthier postcodes having bigger funding pots, but it could also push many low earners below the poverty line.

'The care crisis is a national problem requiring a national solution.'