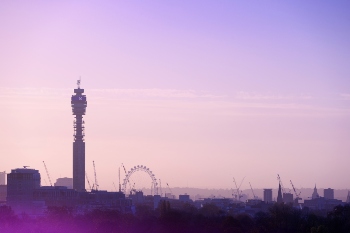 As people carve out office space in their living rooms, and every meeting becomes virtual, the need for greater collaboration, smarter working and increased security has never been so clear.
At BT, our colleagues and network are helping UK businesses find new ways to navigate their individual challenges. This free series of live-streamed events, in partnership with Cisco, will feature expert analysis from our key people, alongside stories from our customers about how they've had to respond.
At our first session, we will be joined by Iggy O'Doherty, Chief Strategy Officer for Digital Transformation Services, Northern Ireland Civil Service, who will discuss the impact coronavirus has had on their organisation.
Hosted by technologist and broadcaster David McClelland with guest speakers:
Rachel Higham: Managing Director IT, BT
Fotis Karonis: CTIO BT Enterprise & 5G Executive Advisor
Dr Nicola Millard: BT's Principal Innovation Partner
Snehal Bhudia: BT Director of Propositions
Date: Thursday 21 May
Time: 15:00 (GMT)
Duration: 90 minutes