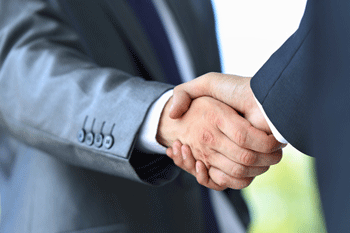 Aberdeen has become the second city in Scotland to receive a devolution deal with fresh investment secured for its oil and gas industry.
The £250m package will also see funding for a new energy innovation centre and the expansion of the city's harbour.
The deal also sets out 'how the region will diversify the biopharmaceutical and agri-food industries, diversifying the area's economy and creating new jobs and export opportunities, as well as commitments to improve digital connectivity across the area', according to the Government.
Glasgow became the first city in Scotland to secure a City Deal in 2014. Investment will be split evenly between UK Government and the Scottish Government.
Secretary of state for Scotland, David Mundell, said: 'Oil and gas is a crucial sector, not just for the north east of Scotland but for the whole of the UK. I know it's a very tough time for people who work in the industry and their families, and I am determined that the UK Government will do what it can to support them.
'We need action which will help in the short, medium and long terms – building a bridge to the future of the North Sea; helping the UK's oil and gas industry to export its world-class expertise around the globe; and encouraging diversification of the economy to create new opportunities in other sectors too.
'This UK City Deal will help deliver that and demonstrates our commitment to this very important part of Britain's economy. We have seen in Glasgow the extra jobs and growth that this kind of deal can bring, and I want to see the same achieved in and around Aberdeen.
'I also very much welcome that the Scottish Government has decided to match our funding and work together with us on securing a better future for the north east of Scotland.'