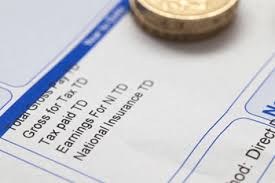 Councils in Scotland have spent £750m settling equal pay claims since 2004, with 27,000 claims still outstanding, a public spending watchdog has revealed.
The Accounts Commission has found many councils underestimated the challenges involved in implementing the Single Status Agreement (SSA), with 31 out of 32 authorities missing the deadline for implementation.
The report shows 70,000 equal pay claims have been lodged against councils since 2004, at a cost of around £750m. However, it added that there are nearly 27,000 outstanding claims and new ones could still be made.
Pauline Weetman, Commission member, said: 'Equal pay is both an incredibly important issue and a legal duty for Scotland's councils, to eliminate decades of inequality. However, implementation of equal pay has been a substantial challenge for local government.
'Councils need to be confident that pay equality is embedded in how they operate. It's critical that officers ensure that they're doing all they can to fulfil their duties in relation to equal pay and publicly report this work, and that elected members continue to scrutinise and challenge their progress.'
The Commission is calling for councils and elected members to ensure they asses the impact of organisational changes that may affect arrangements in future.
Thousands of council staff in Glasgow recently won their equal pay ruling.