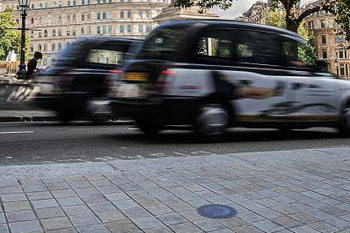 Several UK cities are looking to initiate smart projects and developments to improve the efficiency of local services, enhance sustainability and develop their competitiveness. Smart parking systems are one example of initiatives designed to improve the 'liveability' of a city, helping to attract business and talent to support economic and business growth.
According to the British Parking Association, drivers spend an average of 5.9 minutes looking for a parking space, with 44% of those polled calling the endeavour a 'stressful experience'. Nearly half of people (48%) are frustrated by the lack of spaces in their area, and 59% are angry with bad drivers taking up multiple spaces with a single vehicle. As a result, new tools like smart parking apps are becoming more popular as they help cities improve and manage parking provision.
The installation of smart parking apps and parking systems help to simplify driver decision-making with the provision of valuable information on parking availability, ultimately reducing congestion and frustration. The new systems can also maximise a city's potential parking charge revenue, and can offer clear and calculable evidence of Return on Investment (ROI). Drivers are guided to their final parking destination along the shortest possible route via in-car navigation or with the help of programmable dynamic message signs, giving commuters the current occupancy levels in the surrounding parking zones.
Westminster Council in London introduced a smart parking system in 2014 to tackle high parking demand, congestion and poor air quality. The council installed 3,000 infra-red sensors in 'paid for' and disabled parking bays across the West End. The sensors detect if a car is parked and therefore determine whether or not the space is vacant. Real-time data is sent back to a main system which informs drivers of nearby parking availability via an app and electronic signs around the city. The scheme has been such a success it has now been rolled out to the borough's remaining 7,000 on-street parking spots.
Research by Coventry City Council found that paid parking bays in the city were vacant 33% of the time between 8am to 6pm, amounting to £475,000 annual lost revenue. As a result, in 2016, the city council introduced real-time sensors along three of its busiest streets and across all 36 of its disabled bays. Through a free mobile app and website, motorists can use their smartphones to locate a parking space and find out how much it costs. The app also enables users to pay for parking on their smartphones.
It is clear there are many benefits to implementing smart parking systems and they are just one example of the smart projects several UK cities are implementing to improve the efficiency of local services, enhance sustainability and develop their competitiveness .
Investing in such technology, however, requires financial resources that may be beyond the reach of city council public budgets. Councils are facing cuts in central government funding of 6.7% between 2016 and 2020, which comes on top of an overall 30% reduction between 2010 and 2015. Local authorities are therefore looking to other forms of finance to help them invest in new equipment including technology to enable the implementation of smart parking systems. The reality is that cities need to access a blend of public and private sector finance to accelerate their smart initiatives in a timely way and benefit from the resulting savings, efficiency, quality and citizen service improvements as quickly as possible.
A report from Siemens Financial Services (SFS), SmartStart, identifies a number of potential Smart City initiatives – including smart parking systems - that can be financed by using funds from the private sector and have the potential to generate savings that effectively pay for the investment. The report estimates that as much as € 6.21bn (£5.28bn) could be available in funding from the private sector in the UK for these small-scale initiatives. Many of these projects effectively unlock more finance availability for cities from financiers that intimately understand how such smart city technology applications work and the benefits they produce.
Tailored, all-encompassing financing packages tend to be offered by specialist financiers who have an in-depth understanding of energy-efficient technology involved in smart parking applications and how accessing the right technology can help reduce C02 emmissions and make parking a less stressful experience for drivers. Specialist finance providers understand the importance of implementing new smart parking technology to generate revenue and cut operational expenses, where initial costs can be offset against revenue over time, and can therefore provide customised financing solutions that deliver energy savings and lower expenses, for instance, flexing the financing period to suit cash flow. This contrasts with the standard financing terms usually available from generalist financiers.
Smart parking systems and other small-scale smart city developments can help reduce councils' carbon emissions, cut down on traffic congestion and make motorists' experience less stressful. The budget, however, has to be available and as their public funding continues to be cut, many councils are recognising the important role that the specialist private financing can play to help them fulfil their 'smart' ambitions.
Chris Wilkinson, head of sales for healthcare and public sector for Siemens Financial Services in the UK.