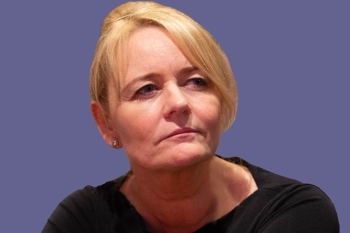 Over the last decade local government workers have been exploited and taken for granted. They have taken the brunt of unjustified and destructive austerity policies. They have seen cuts to jobs and to pay. They have been outsourced to greedy, undercutting employers. They have been sweated and deskilled by the unchecked use of new technology. And as key workers, they have risked their health to keep services going through the COVID pandemic for little thanks. We desperately need a new deal for workers in local government and I want Unite the Union to lead the fight back.
I am privileged to have strong support from local government workers in my campaign to be the next general secretary of Unite. As general secretary I have pledged that my focus will be the workplace not Westminster. This means that I will not spend my time manipulating the internal workings of the Labour Party or lining up cosy chats with MPs in the House of Commons. But it does not mean that I will avoid political fights, far from it. I will back real action to hold those in power to account. We need much more than the usual strongly worded presses releases and letters to ministers that get us nowhere. Every sector in the union must have must have a clear industrial strategy to deliver better jobs, terms and conditions and must have the backing of the union to pursue it without fear or favour. For local government workers this means making politicians of every party accountable for their actions - there must be no "no-go areas".
The insulting council pay offers we have seen recently demonstrate the need to fight for workers in local authorities. We know that central government is not giving councils the money they need. But it is not enough for councillors to shrug their shoulders and pass the buck. Local authorities can agree balanced, legal budgets that do not make cuts. It is perfectly possible for them to use their reserves and borrowing powers to plug gaps while at the same time campaigning for adequate central government funding to safeguard council services. I would like to see my union at the heart of integrated campaigns inside communities, fighting for better services and giving council workers the proper pay rise they deserve.
Another area where we need to push local authorities harder is in reversing outsourcing. We have all seen the failures and scandals when the private sector is contracted to deliver public services. We have seen NowMedical being paid to assess the vulnerability of homeless people without ever meeting them. We have witnessed Chartwells cashing in on free school meals during the pandemic by taking an estimated £25 out of every £30 pounds assigned for a family's weekly food parcel. And of course, we are still living with the disastrous fallout from the collapse of Carillion and Interserve. This must come to an end.
At Unite we have had seen some great successes getting local authorities to insource privatised services. For example, last year we saw parking wardens in Hackney come back in-house. When this happens it is a win-win for communities, local authorities and workers. Bringing services in-house means less risk, lower costs, better quality, proper public accountability and more flexibility as well as better jobs.
I would also like to see more local authorities signing New Technology Agreements with unions. The combination of budget cuts and technological advances has led many councils to introduce automation in the hope that it will save them money. However, they have often been too quick to sign long contracts for IT solutions that are unsuitable and end up being more of a burden on the workforce, dehumanising council services and reducing quality. I would like to see New Technology Representatives involved from the beginning in these decisions to represent the workforce and avoid costly mistakes.
In Unite, local authority workers sometimes see themselves as a 'Cinderella sector'. I intend to change that by giving our members the tools and support they need to campaign on all these issues with a coordinated, joined up strategy for the whole sector. As one of our great Unite activists is the sector, Kath Smith said: 'We must be ready to take on every local authority and make sure that everybody knows what their councillors will and won't do to defend our public services.' I couldn't agree more.
Sharon Graham is standing to become the next general secretary of Unite