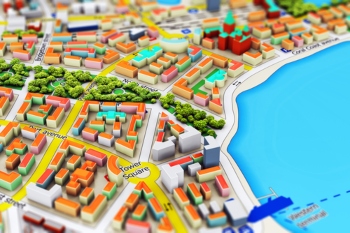 Over 30 councils have received funding to use digital technology to make the planning system more open and accessible.
Over £3.25m from the Proptech Engagement Fund has been allocated to 28 projects across England, with several councils making joint bids for money.
The projects will trial how digital tools such as 3D interactive maps and virtual reality can increase community participation in the planning system.
The pilots will run until September 2022 and will help establish best practice and identify where further digital guidance and innovations are needed.
Minister for housing, Stuart Andrew, said: 'We need a modernised planning system which fully embraces digital technology to create places in which people take real pride.
'By bringing the planning system up to date with the latest methods, we are ensuring that communities can have more of a say on the development of their town, city or neighbourhood.'
The PropTech Engagement Fund was launched in August 2021, with 13 areas sharing £1.1m in the first round of funding.