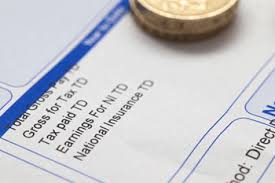 A fifth of employees are still paid under the real Living Wage, new research has shown.
The research by the Living Wage Foundation found 5.5 million jobs paid less than the real Living Wage since the start of lockdown.
It has also been announced that the real Living Wage will be increased to £9.50 in the UK and £10.85 in London, boosting the pay for over 250,000 people.
Laura Gardiner, Living Wage Foundation director, said: 'It's an incredibly challenging time for us all, but today's new Living Wage rates will give a boost to hundreds of thousands of UK workers, including thousands of key and essential workers like cleaners, care workers, and delivery drivers who have kept our economy going.'
However, Unison warned that thousands of health and care staff are still not being paid a Living Wage.
Unison assistant general secretary, Christina McAnea, said: 'Care staff working in homes and out in the community remain stuck on poverty pay, despite vital work supporting society's most vulnerable throughout the pandemic.
'Today's increase also means thousands of the lowest paid health workers employed by the NHS – cleaners, domestics, porters, security staff and drivers – no longer earn a living wage.'