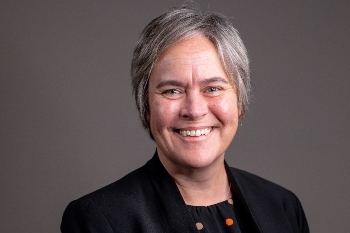 We may be enjoying the long light days of summer but it's manifestly clear that darker times lie ahead. With inflation hitting its highest level in 40 years and a cost-of-living crisis looming on the horizon, many will face the anguish of unprecedented financial worries.
One cohort in particular is likely to feel the gale force impact of the impending catastrophe – this country's army of unpaid carers.
There are almost seven million unpaid carers in the UK. Hardworking and weather-beaten, this often-overlooked demographic soldiers through each day attending to the health needs of loved ones. Nearly 600 people a day have to leave their job in order to take on this weighty and broadly unrecognised role – despite the fact that carers do much of the heavy lifting for the state and in doing so, save the economy £132 billion per year.
Carers have already endured fathomless anguish looking after loved ones through two years of Covid, but now they face unparalleled hardships due to the devastating economic situation. Without urgent support from the Government, many will find it impossible to cope. Not least in the North of England where socioeconomic factors continue to entrench division through a scarcity of facilities and reduced financial support. Something must be done – urgently.
Why are carers any more vulnerable to spiralling energy bills, the soaring cost of food, and everyday items becoming more expensive than anyone else? For those with no steady income due to caring for a loved one either full-time or part-time, any disruption to an already delicate financial situation can lead to untold economic fallout.
At the same time, already costly essential care expenses rocket in price. The more time a carer and their loved one spends in the home, the greater heating and food costs become. According to recent findings from the Carers Trust Survey, nearly half of carers have to resort to relying on their savings. Carers who look after a person for at least 32 hours a week can apply to receive a carers allowance. But even this is hugely inadequate. For those spending much of their time caring for a loved one, a byzantine bureaucracy can also be extremely difficult to navigate.
This is a situation that requires immediate solutions.
That's why, alongside greater financial aid, carers need increased support to sustain their own health and wellbeing as they carry on trying to fulfil their challenging role.
n-compass is an example of a well-regarded local authority service provider that already offers this kind of service in 6 local authority areas across the North of England. We support thousands of adult and young carers each year. Our mission statement is to help people – not least carers – regain control over their lives. We do this in several ways, with a blended approach of face-to-face assistance and digital support to ensure unpaid carers always get the aid they need. By discussing their concerns and needs, n-compass provides information, guidance, and can design bespoke support packages to help address an individual's particular needs.
We pride ourselves on working with local authority's commissioner in a collaborative way to ensure we are adding the most value through the delivery of commissioned carers services – last year 98% of the people we supported said they would recommend our services to friends and family!
So how can we work together to weather this storm and ensure carers continue to receive the support they need? From an organisational point of view – our carers services are only as good as the people we employ to deliver them.
Maintaining a healthy workplace culture is paramount here at n-compass. To attract and retain the best people we also need to compete and keep up with increased cost of living and inflation, which is a challenge when commissioned services can be very lean.
We welcome and are keen to share our experiences and ideas with commissioners to help drive innovative thinking in the way services are commissioned. For example, most tender processes tend to award 60% of the point for quality, with the other 40% on price. When the financial envelope for a service remains unchanged this approach will only lead to a slow deterioration of quality in service provision – as bidders continue to be driven to demonstrate savings, even when the costs of everything is going up! A financial envelope is stated with all tender opportunities, I'd love to see a more consistent shift to a higher mark for quality, social value and the financial score being reduced or even removed from the scoring process.
In one local authority area, we were asked to only provide costs for the first year of 4-year service, with a commitment by the local authority to review with us the on-going impact of the cost of living, with adjustments made to the financial envelope as needed. How refreshing!
Other examples include, outreach rather than a static carers hub approach, hybrid or home working models, digital innovation, moving away from multiple LOTS (which is not helpful from a carers journey nor access point of view), all helping in making each pound spent go further and therefore reducing the potential for carers breakdown.
What is clear is that the months and years ahead will usher in unprecedented financial pressures. We must find a way to support our valiant carers and the other vulnerable people we support (through advocacy, wellbeing, counselling, and deaf support services) through this crisis as a health and social care system.
We stand ready to play our part.

Teresa Jenning is the CEO of n-compass
This article is sponsored by n-compass