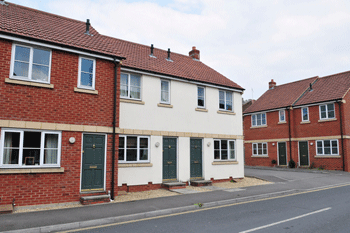 Council leaders have warned that at least 80,000 social homes could be lost by the end of the decade.
New analysis from the Local Government Association (LGA) found that 66,000 social rented homes could be sold under the existing Right to Buy scheme. A further 22,000 'high value' homes will also need to be sold off in order to fund the extension of the policy to housing association tenants.
The LGA also found that other housing measures such as the cut to social housing rents could also make it impossible for councils to build new homes to replace those sold off.
'Councils want to help the Government shift spending from benefits to bricks and support measures to help people into home ownership but the Right to Buy extension must absolutely not be funded by forcing councils to sell off their homes,' said cllr Peter Box, LGA housing spokesman.
The LGA is calling for councils to retain 100% of receipts from any council homes they sell and Right to Buy discounts should be set locally to reflect local house prices.
Cllr Box added: 'This loss of social rented housing risks pushing more families into the private rented sector, driving up housing benefit spending and rents and making it more difficult for families to save the deposit needed for their first house – which is now 116% of the average income.
'Councils have long-called for the ability to replace housing sold through Right to Buy quickly and retain 100% of receipts from all sales. This is imperative to ensure that councils can to reinvest in rapidly building the homes that people in their areas desperately need.'
Visit The MJ (£) to find out why peers in the House of Lords branded the Housing and Planning Bill as 'dreadful.'