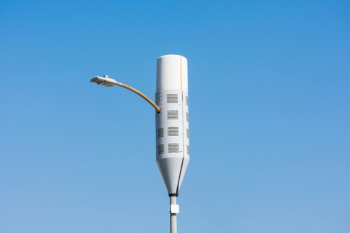 Street furniture and publicly-owned buildings will host 5G radio kit as part of a two-year government trial.
Local councils are being urged to bid for the £4m competition to make it quicker and easier for mobile companies to use roadside infrastructure to host 5G radio equipment.
This includes CCTV poles, street lamps, bus shelters and traffic signals.
The Government said network operators often struggle to identify suitable locations for equipment. The pilot aims to enable councils to share data mobile companies need to accelerate their 5G roll out plans.
Digital infrastructure minister, Matt Warman, said: 'The lampposts lining our streets have huge potential to accelerate the roll out of 5G and reduce the need to build new masts, but right now getting access to this infrastructure can be tricky.
'That's why we are investing millions to help local councils and mobile companies work together more effectively to bring people the incredible benefits of faster connectivity as we level up the UK.