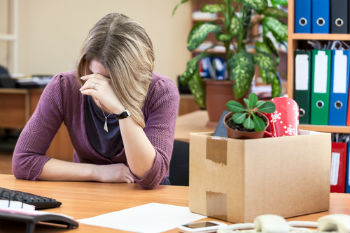 Wolverhampton City Council is to axe 2,000 jobs - twice as many as first expected - as it tries to find savings of £66.7m.
Staff were called to the Civic Hall earlier today to be told of the next wave of potential redundancies.
Publishing its budget for 2014/15, the council said it had to make 'painful' decisions about the workforce and warned no areas of the council would remained untouched.
Leader of the council, Cllr Roger Lawrence said: 'We've made no secret of our financial position and these budget proposals are a direct result of the savage cuts Central Government is making to our budget.
'No organisation or individual could sustain losing half of their income without having to radically reduce spending. We are no different - but when a council reduces its spending that means services people value get cut and jobs are lost.
'It is painful and difficult, but it is unfortunately necessary. We will manage through these difficult circumstances, we have no choice but to take these measures in order to produce a legal and balanced budget.
'More job losses are hugely regrettable, not just for the individuals who face losing their livelihoods but also for the city because many of these people live here and spend their money here.'
Karen Leonard, GMB regional organiser, said: 'Today's announcement of a jobs cull in Wolverhampton due to the cuts is a devastating blow to GMB members, who now face an uncertain future. Jobs and working hours are under threat.
'Those who survive the jobs cull can expect a pay freeze, equating to a real terms pay cut, and an ever increasing work load. GMB officers and shop stewards will be meeting with the council to discuss these cuts in order to protect the interests of our members.'
The budget also includes a council tax rise of 1.99% and £11.8m taken from the council's cash reserves.
Earlier this year the council stopped all spending to avoid insolvency.