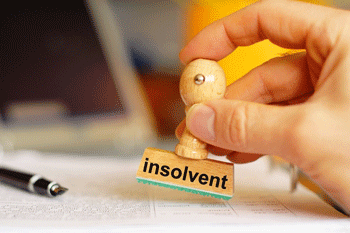 Wolverhampton City Council will be told to stop all non-essential spending in a bid to avoid 'insolvency' at a cabinet meeting tonight.
This evening, assistant director for finance, Mark Taylor, will warn that the council must find savings of £123m over the next five years, with £31m coming from this financial year. Mr Taylor will say large scale budget cuts will need to be implemented as soon as possible to prevent the council exhausting its reserves and becoming insolvent.
The council is already consulting on 165 saving proposals, but the cabinet will be asked to approve further measures such as immediately stopping all non-essential departmental spending for the reminder of the financial year.
The council will also be told to accelerate the existing 165 saving proposals, bringing forward a minimum of £4m in 2014/15.
Andrew Johnson, the council's cabinet member for resources, said: 'We are now realistically looking at the prospect of becoming insolvent unless we make very deep and very fast cuts to address this enormous budget deficit which has been forced upon us by Government.
'The report that will be presented to my cabinet colleagues tomorrow evening makes for very grim reading.
'The fact is that we have already announced 165 savings proposals which we are consulting on now and it is fair to say many of them have not gone down well.
'The brutal truth is that this situation is going to get worse because these savings already identified don't go anywhere close to addressing the huge deficit we face. So my message to the people of Wolverhampton is unfortunately a very tough one - more cuts are on the way.'