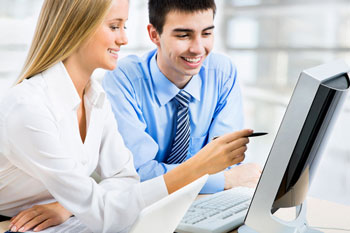 Local authorities who come up with innovative uses of digital technology in the design and delivery of adult social care will be able to apply for a share of a new £1m fund.
The fund, which is provided by NHS Digital and the Local Government Association (LGA), will award 12 councils with £20,000 to design a digital solution to address a specific issue with their service.
Called the Social Care Digital Innovation Programme (SCDIP), the fund will also give six of these councils up to £80,000 to support the implementation of their digital solution.
'Last year's projects delivered inventive, forward thinking and creative solutions to local challenges in social care. They have led to successful outcomes for both services and the people who use them,' said James Palmer, programme lead for the Social Care Programme at NHS Digital.
'This year, the funding will help to identify and address some key pinch points within local authority services, especially those around the integration of health and social care systems.
'We are looking forward to seeing the innovative solutions that councils come up with in response to our latest round of funding.'
Mayor Kate Allsop, deputy chair of the LGA's Community and Wellbeing Board said: 'We are committed to enhancing the role that information and technology can play in the commissioning and delivery of health and social care services.
'As part of this agenda we are pleased to run another funding round in collaboration with NHS Digital, to stimulate digital solutions to social care challenges at a local level.'
Glen Garrod, president of the Association of Directors of Adult Social Care (ADASS), which has also contributed to the fund, said: 'This funding supports one of the key opportunities for this year – enabling people to make informed decisions about what they need.
'Local councils and partners can find their own solutions via this funding and we hope to see some of the great ideas that emerge being adopted across the country.'
Previous projects have included home video-conferencing in Essex, voice-activated home support in Hampshire and electronic referrals for home care packages in Sefton and Knowsley.