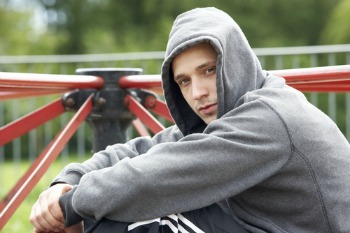 More than half of young people believe social background dictates how you get on in life, according to the results of a new survey.
The social mobility barometer revealed that young people are 'deeply pessimistic' about their life chances, with half believing it is becoming harder to move up in British society.
The poll, published the Social Mobility Commission, also found that 79% of people believe that there is a large gap between the social classes in Britain today. A large majority also think that poorer people are held back at nearly every stage of their lives.
Nearly three-quarters of people surveyed (71%) said a geographical divide exists in Britain today, with those living in Scotland, Wales and the North East most likely to think differences exist.
Alan Milburn, chair of the Social Mobility Commission, said: 'Britain's deep social mobility problem, for this generation of young people in particular, is getting worse not better. The 20th century promise that each generation would be better off than the preceding one is being broken.
'The research also exposes a deep geographic lottery in Britain today where large majorities of people from the regions feel they have been left behind. The growing sense that we have become a divided 'us and them' society is deeply corrosive of our cohesion as a nation.
'It is a wake-up call for the new government when six in 10 people say not enough is being done to help those treadmill families who are running hard just to stand still.'